"I Miss Her So Much" Korra Obidi's ex-husband, Justin Dean speaks on remarriage
Popular dancer,
Korra Obidi's
estranged husband, Justin Dean, has replied to a curious follower who asked about his plans to give marriage another shot following his divorce from Korra.
The American doctor who announced his divorce from his ex-wife in March, a few days after they welcomed their second child, held a question and answer session on his Instagram story on Thursday, when a follower inquired when he would remarry.
"Hi Dean, when are you getting married again?" the follower asked.
In response, the proud father of two noted that he's currently focused on his kids and has no plans to remarry.
"I'm focused on my kids right now", he wrote.
See his post below: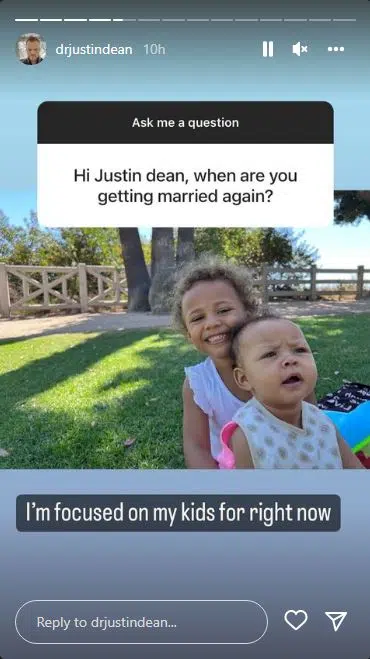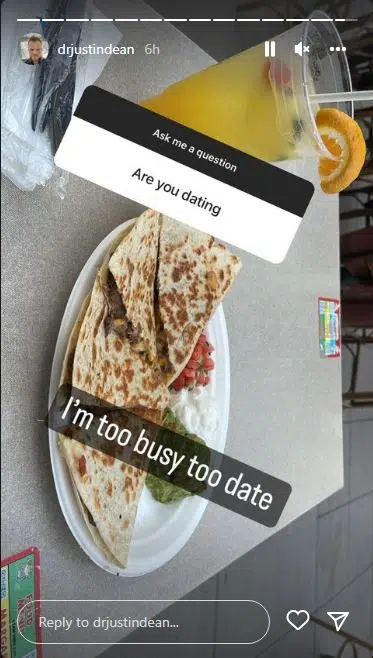 This comes after Korra Obidi took to social media to express her anger and frustration about her failed marriage to her estranged husband, Justin Dean.
Korra said she doesn't think she wants to get married again because she's done with the institution of marriage.
According to her, she gave her husband her all, cooked for him, tried her best to satisfy him in the oza room with different styles yet he still dumped her.