"Do You Still Want to Be Famous?" Korra Obidi Shares Nasty Message She Received From Racist Troll, Fans React
US-based dancer and musician, Korra Obidi has shared a vile message she received from a racist who terribly lambasted her and her children.
The Delta-born entertainer took to her Instagram story to share the cruel piece. The racist left ugly remarks about the mother of two by body/slut-shaming her.
According to the note, Justin Dean who is her ex-husband left her because he realized she was not his type.
Not stopping there, the troll attacked Korra's physical features and called her mouth wide and also added that Justin just realised that she is not his type.
According to the troll, Korra looks like a cow and is definitely related to one. The Nigerian dancer then accompanied the post with a short caption where she asked her fans if they were still interested in becoming famous. Korra Obidi who confirmed that she gets such messages on daily basis asked people if they still want to get famous.
"I get this everyday from racists. Are you sure you still want to be famous, she wrote"
See the post below: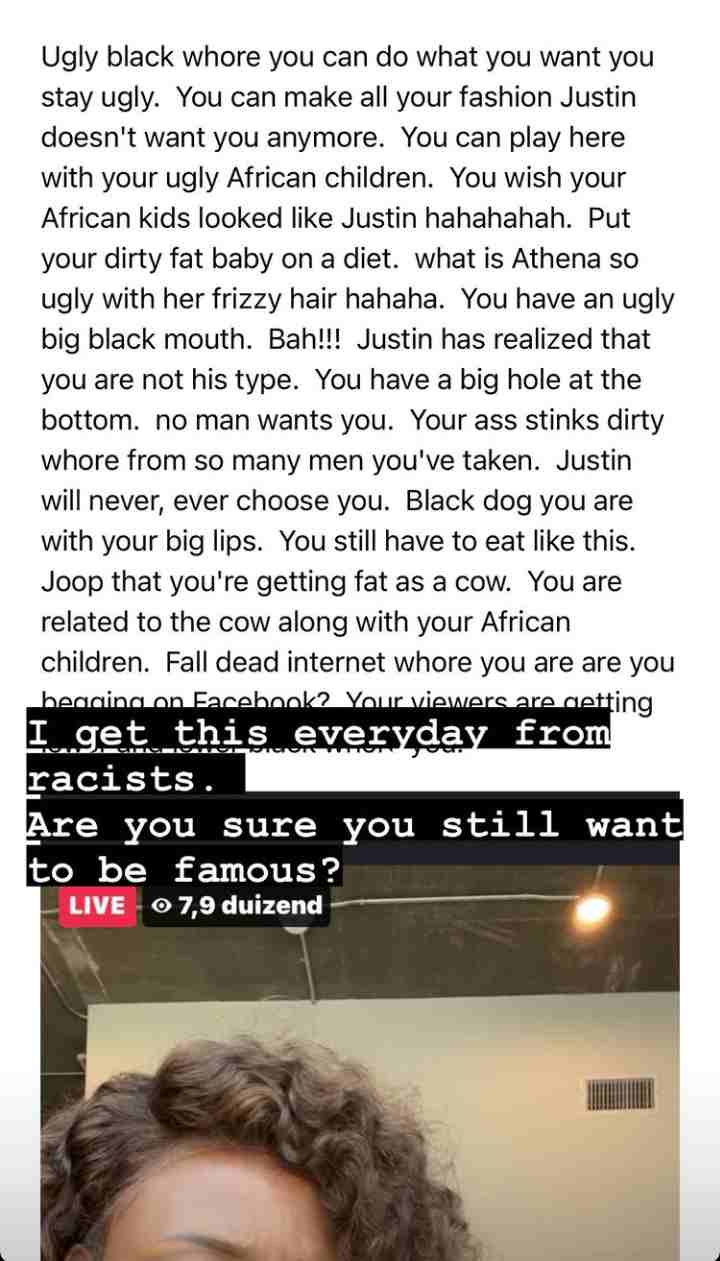 Related Posts: